MICHAEL PIOTROWSKI
Painter / Printmaker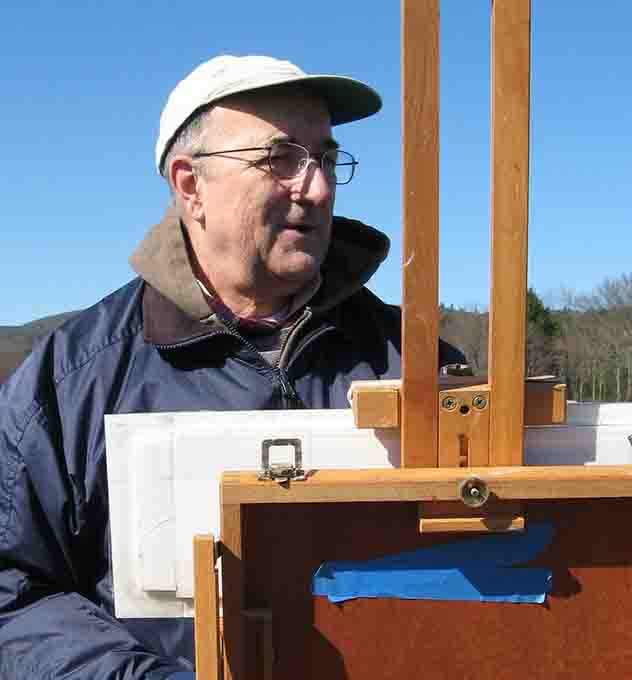 Michael Piotrowski is a Iife-long artist working in many media. Originally from Utica, NY, he has lived in the Hudson Valley, on and off, except for 23 years in Brooklyn, NY. For 40+ years he was a Dance Lighting / Set Designer for many regional dance companies across the US. He taught at Brooklyn College Dance Department, SUNY New Paltz Theatre Department and guest lectured at Vassar College Dance Department.
Early painting classes in Utica, NY at Munson Williams Proctor Art Institute led Michael to a BS in Art Education with additional graduate courses in Photography and Art History from SUNY New Paltz, NY. Returning to live in the Hudson Valley in 2003, he rekindled his passion for oil painting after a forty-year hiatus when a friend asked, "If not now, when?"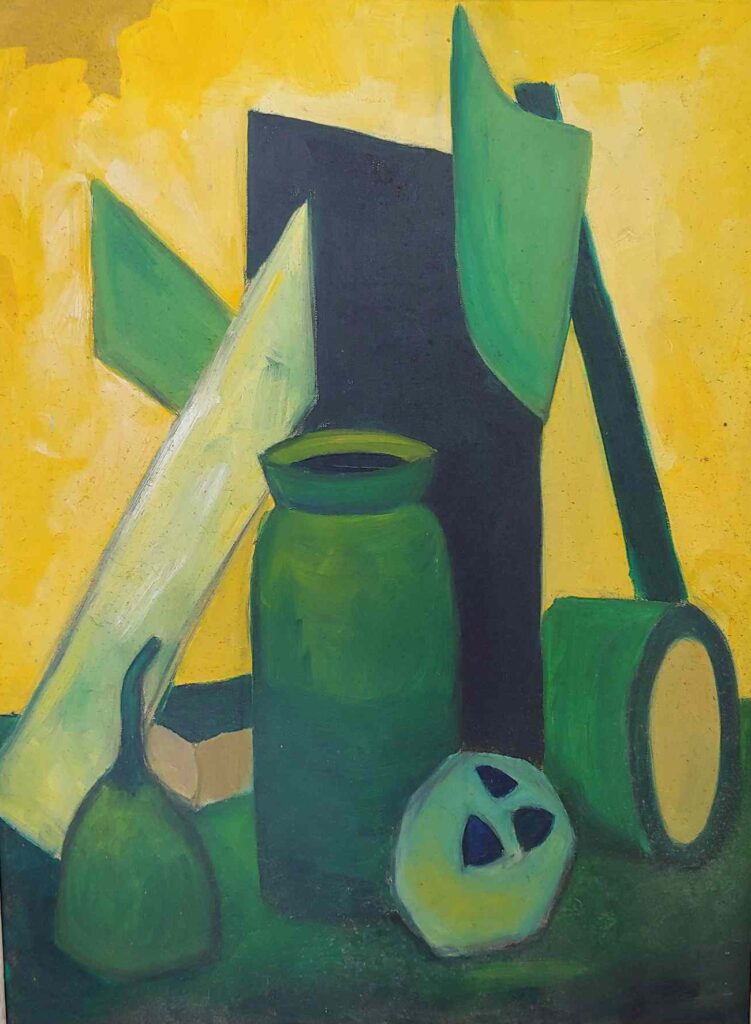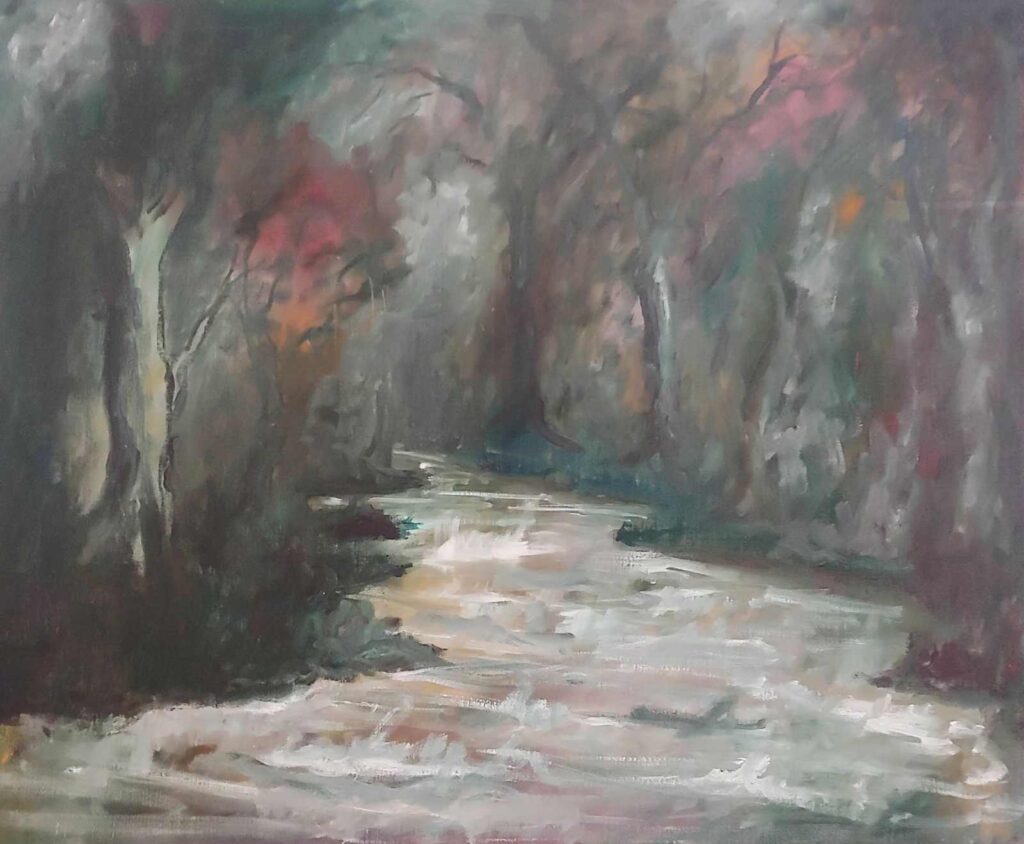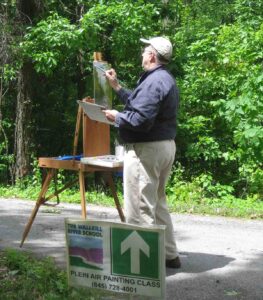 A chance meeting in a frame shop, in 2018, led to his studying plein air painting at the Wallkill River School, in Montgomery, NY with William Noonan, a Hudson River Valley landscape painter. Michael produced a body of landscape and seashore paintings ready to be exhibited and became a Represented Artist at the Wallkill River School from 2009–2016. Often painting on location, "en plein air," he prefers to work directly from nature. and in 2014-2015 as one of 15 artists partnered with 15 farms in a year-long Farm/Art Trail project co-sponsored by Orange County Tourism. He has exhibited these paintings extensively in group and solo exhibitions.
Michael has also studied wood block printing with Jeff White in the early stages of the Bridgebuilder Project including the 2014 Steamroller Event at the Garrison Art Center, Garrison, NY.
During the Fall of 2014, he was on a waiting list for a Master Class in Printmaking with Rob Swainston at the Garrison Art Center. When a space opened up, it not only opened a space in the studio, it opened another way of expression, through printmaking, that has re-energized his art work, sending him in a new direction. The result of that class was a series of Re-Visited prints, recreating images from his oil paintings into a series of multicolored monoprints.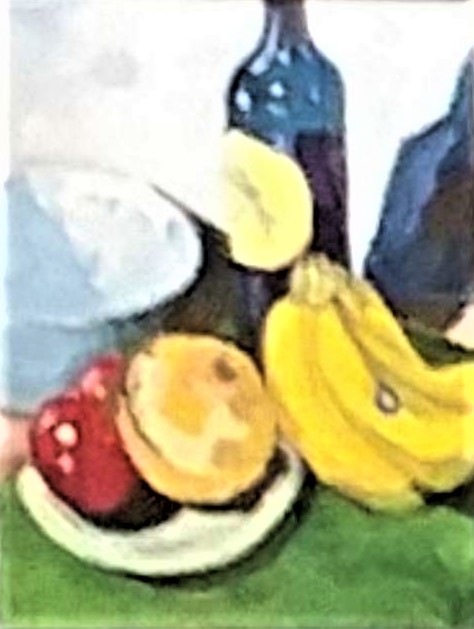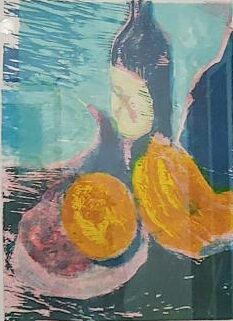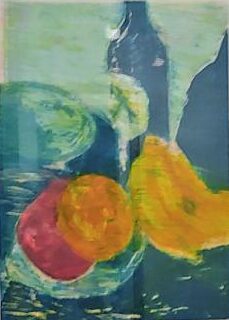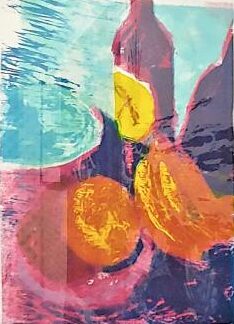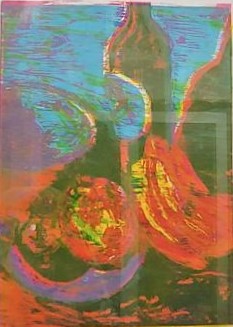 Following this workshop he continued his printmaking studies with Melissa Schlobohm, also at the Garrison Art Center. In May 2016 he was one of 40 artists invited to participate in the Riverside Auction at Garrison Art Center, with Nicholas Lowry, Auctioneer.
Piotrowski says, "Printmakers traditionally make two primary types of prints, either monotypes [one-of-a-kind images] or editions [a limited number of exact duplicate images]. I have combined these two methods, printing a primary woodblock image over an individual, sometimes similar, color monotype, resulting in a series edition [same primary image with a variety of color backgrounds]. Printmaking allows me to explore a theme or image more deeply, resulting in the emergence of new possibilities."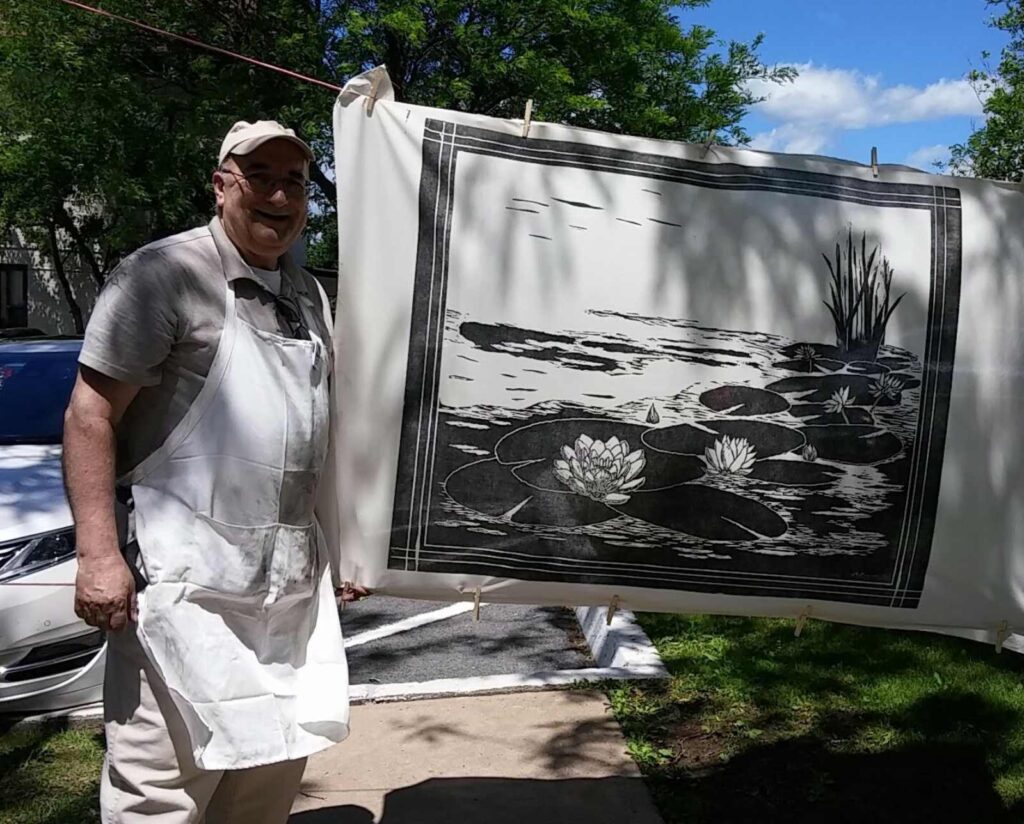 Piotrowski was one of 25 artists invited in 2016 to participate in the BIG OL' PRINTS steamroller event with Pratt Institute at their upstate campus at the Munson Williams Proctor Art Institute, Utica, NY. Thoroughly enjoying creating new work in this large format, he has returned in 2017, 2019 and 2021. The afternoon features the artists and volunteers working to print and produce a "Pop-Up" exhibit around the parking lot, followed by a month-long exhibition of all 25 images either at the Pratt Gallery in the Fountain of Elms, MWPAI or at The Other Side Gallery in Utica, NY.*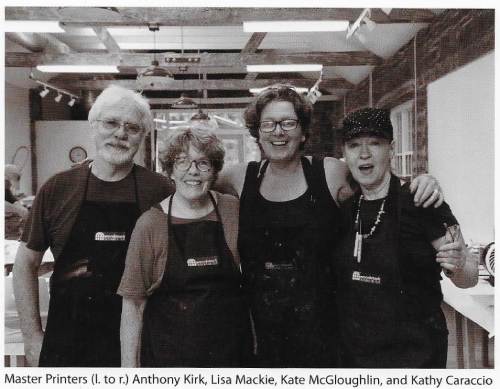 Each August since 2017 he has participated in the Woodstock Monothon Invitational and had the opportunity to work with Master Printmakers Tony Kirk, Lisa Mackie, Kathy Caraccio and Kate McGloughlin. This event culminates with a month long fundraiser exhibit at the historic Woodstock School of Art, Woodstock, NY.
Since 2014 he has exhibited these prints in group shows, solo exhibits in 2014 and 2016 in Madison, NJ, and a 2017 shared exhibit, PRESSING MATTERS, with fellow painter/printmaker David Munford at the Wurtsboro Art Alliance, Wurtsboro, NY. PRESSING STILL MATTERS, was a return for Piotrowski and Munford to Wurtsboro Art Alliance in November 2021 for a second joint exhibit featuring new works since 2017.

In August 2021 the Orange County Arts Council featured Piotrowski's Print Studio in Goshen, NY. The recording of this Virtual Visit can be seen on their YouTube channel with the link: https://youtu.be/P-8RsGs4iJw
Piotrowski's path of study has included workshops at Garrison Art Center, The Woodstock School of Art, and The Center for Contemporary Printmaking in Norwalk, CT, with Master Printmakers from Massachusetts, Connecticut and New York.
*a short video of this printing process can be seen in the STEAMROLLER Print Gallery